I have been a fridge magnet lover for months now. I used to love buying souvenir magnets from the places we go. Of course, it comes in different sizes and color and I noticed they didn't really look neat.
I am kind of organized and then I realized Shutterfly offers great quality products including personalized fridge magnets. I tried to buy the smallest and biggest ones and I loved it! My guests always notice how nice it is to look at. And what better way to showcase where we've been to or maybe just show-off some really nice portraits.
Recently, Shutterfly added more sizes to their magnet product line. They now have a square shaped magnet perfect for your Instagram pictures! You can authorize Shutterfly too, to automatically connect to your Instagram account so you won't have to download the photos manually! It super easy, you'll be done in less than a minute.
Look at this recent order I placed, I can't to add it in my collection!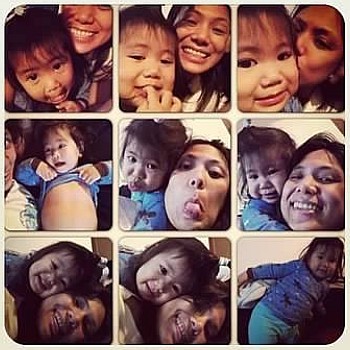 Photo Gallery Magnet

So, having tried and tested the product, am I going to get more? Definitely in less than a month! If you have tried the product, tell me what you think! :)
DISCLAIMER
I was given the opportunity to review the product mentioned above for a $10 credit to Shutterfly.
Everything was based on my 100% honest opinion.